A World of Indirectness. Notes Toward a Study of Characterization in 'The Tale of Genji'
Schlagworte:
Japanese Literature
Abstract
Characters in the early eleventh-century 'Tale of Genji' are often represented indirectly, through others' thoughts, speculations, and sensory impressions. Direct visual descriptions of a character's physical appearance are relatively rare, but major plot developments result from scenes of kaimami ('peeking through the crack') when male characters catch a secret glimpse of women. Sensory impressions like sound, smell, and touch are sometimes as important as visual impressions in the courtly society of the Heian period when it was the custom for upper-class women to avoid showing themselves to men. This paper examines the importance of indirectness in the narrative's representation of characters.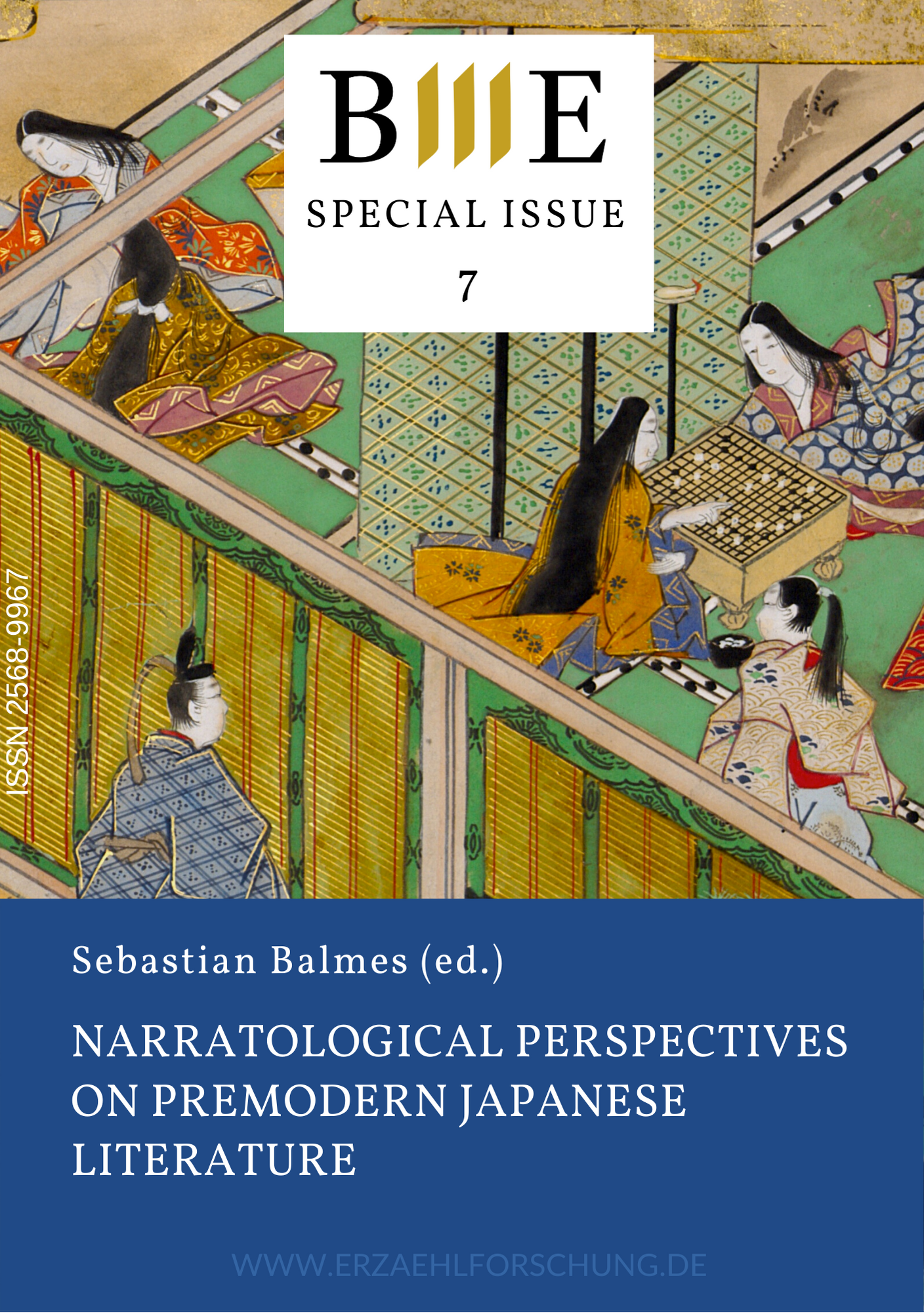 Copyright (c) 2020 Machiko Midorikawa
Dieses Werk steht unter der
Lizenz Creative Commons Namensnennung - Nicht-kommerziell - Keine Bearbeitungen 4.0 International
.