2020: Medieval Forms of First-Person Narration: A Potentially Universal Format (Villa Vigoni Talks I)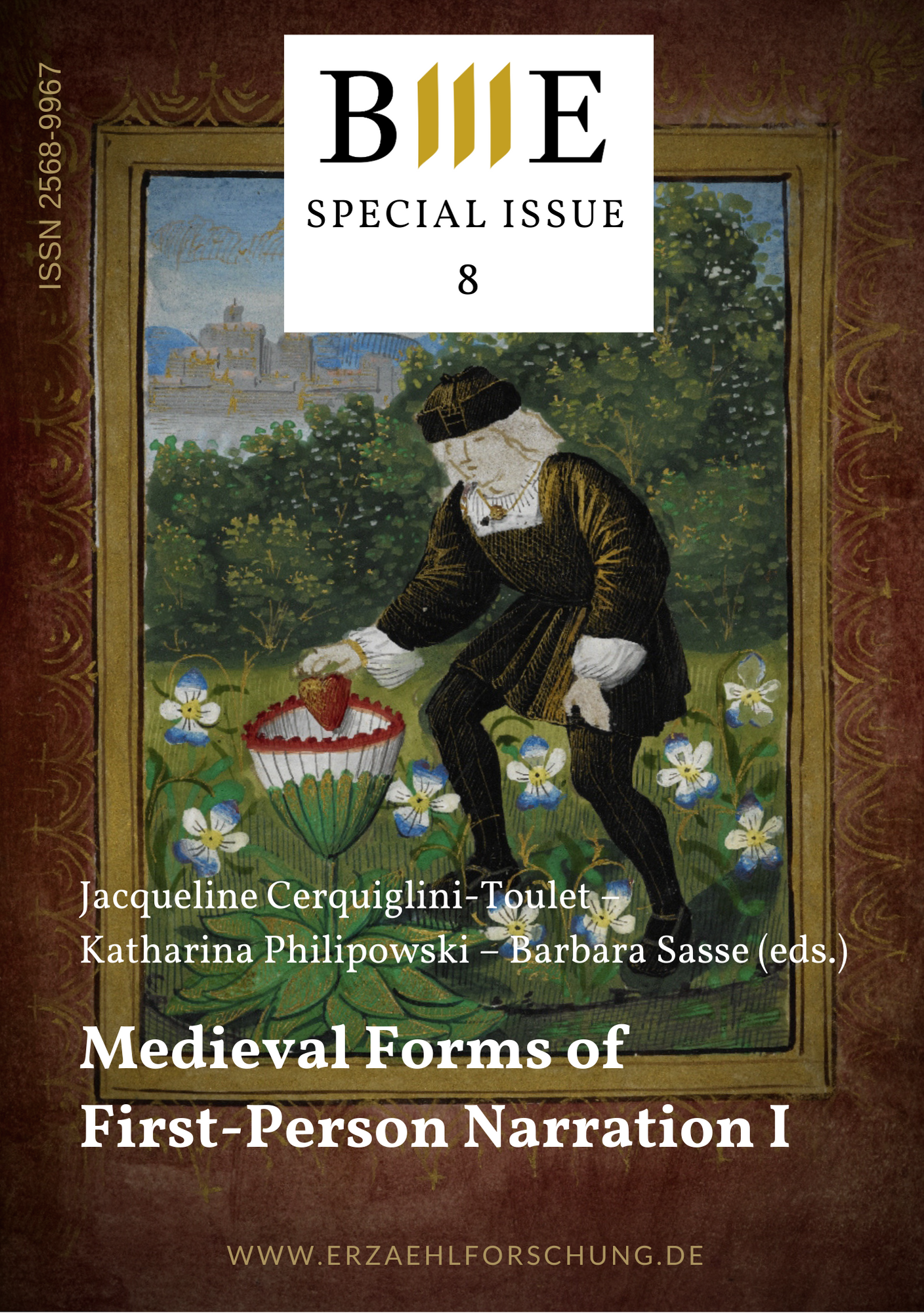 In many European vernacular literatures in the 13th and 16th centuries, texts with remarkable congruities clearly emerge. They are allegorical, their subject is worldly love, and they use the first person as their narrative form. The most popular would be the French ›Roman de la Rose‹, the Italian ›Vita Nuova‹ by Dante or the Spanish ›Libro de buen amor‹. German examples are the ›Minnelehre‹ by Johann of Constance or the anonymous ›Minneburg‹. Until now such texts have been classified as (Dream-) allegories, as courtly love (Minne) speeches, or also as (fictional or stylized) autobiographies. As a result, they have rarely, if ever, been compared with each other. The goal of our conferences is to facilitate interdisciplinary exchanges regarding these texts, especially as concerns poetological, narrative, and allegorical dimensions.
This special issue is continually supplemented with new articles as soon as they have gone through the editing process.
Cover picture: Pierre Sala, Petit Livre d'Amour (also known as Emblesmes et Devises d'Amour), British Library, Stowe MS 955 (fol. 6r), ca. 1500, Parchment and paper, French/Italian, 130 x 95 mm. By permission of the British Library.
Veröffentlicht:
2020-09-01